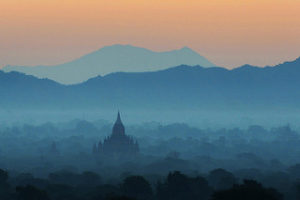 According to The Guardian, Myanmar's arrest and prosecution of three journalists has raised concerns over freedom of speech in the country.
The reporters were arrested in June after covering a narcotics-burning event carried out by the Ta'ang National Liberation Army for the Democratic Voice of Burma (DVB) and the Irrawaddy. As a result, the military charged them under the Unlawful Association Act, which stems from colonial-era law.
Steven Butler of New York's Committee to Protect Journalists called the arrests "an affront to democracy in Myanmar". The US State Department also released a statement expressing "deep concern". "We urge immediate action on this matter consistent with international standards of human rights and freedom of the press," spokeswoman Katina Adams, said.
"A free press is vital to the success of peace and national reconciliation process," she added.
Journalists in Thailand must abide by strict regulations, including laws against lese majeste and defamation in Thailand. A number of foreign reporters have been taken to court for violating such laws, and there are also some Thai journalists living in exile.
Read the full story here
Related Articles: AHRC: Myanmar Police Abused Gay And Transgender People
Image: Boaz