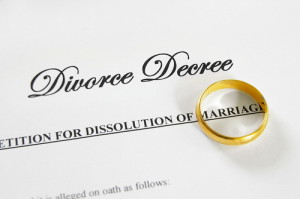 We knew it was not going to be long before this issue arose, the only questions were when and what state, and now we have those answers.
Dallasvoice.com  has reported that two same sex couples who were married in Massachusetts but now live in Texas want to divorce, but Texas Attorney General Greg Abbott is fighting it against the divorce that was granted at first instance, arguing same-sex couples in Texas can't divorce because the state doesn't recognize their marriages.
The argument is whether a state can grant a divorce when the marriage is not recognized, and indeed whether a state can actually contest a divorce in light of the fact that it is only the two parties involved who can petition.
Thailand divorce attorney, Jiraporn Thongpong explains, "this case is really interesting and there will be many awaiting the judgment. Presently same sex marriage is not legal in Thailand, but it is reportedly going to be the first Asian country to recognize it. If this is the case, then potentially many Asian same sex couples will travel to Thailand to get legally marriage, which could leave them with the same issue if they return to their home country and then decide to divorce".
Read the full article here – judgment is expected to be received in the late Spring/early summer.
Related Videos: