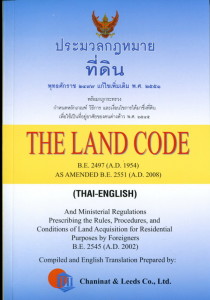 The Thailand Land Code is one of the primary pieces of legislation governing land ownership in Thailand.
It is particularly helpful for foreigners so Thailand attorneys, Chaninat & Leeds have produced an English translation of the code to assist foreigners and expats who are interested in land ownership in Thailand.
Contact them further on info@chaninatandleeds.com for details of obtaining a copy.