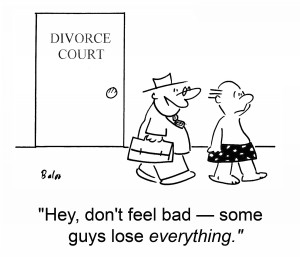 Senior divorce is a growing trend as divorce rates among couples over 50 doubles, according to a study by Bowling Green University. Less that one in ten people who divorced were 50 or older in 1990 but in 2009, that figure was one in four.
According to the co- author of the study, Susan L. Brown, people in modern western culture have high expectations for what constitutes a good marriage and are increasingly seeking for self-fulfillment and individual happiness in relationships. When seniors reach a retirement age at 60 or 65, they often think "well, I can live another 20 or 25 years. Do I want to spend my life with that person? Is she or he making me happy? And if not, well divorce is a viable alternative"
According to Thailand divorce lawyers ,Thailand is a popular destination for retirement. Many married persons looking for a new start as a single person relocate to Thailand. Therefore, senior divorce also appears to be a growing trend in Thailand.